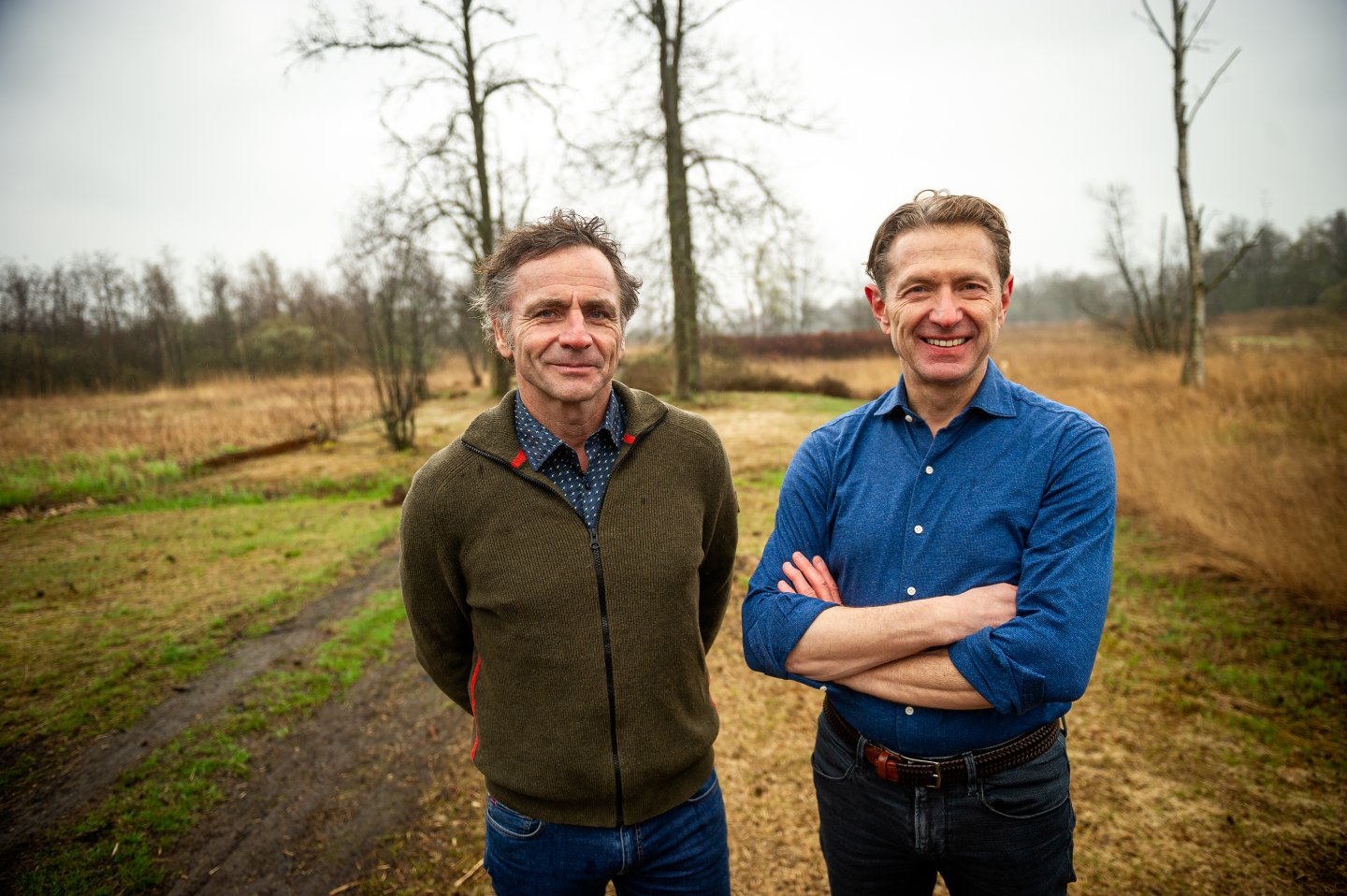 The dream of Dries Herpoelaert (General Manager Antwerp ZOO Society) and Jef Dupain (Director Antwerp Zoo Foundation)? Creating a harmonious world, in which a green and climate-resistant economy, human well-being, and biodiversity go hand in hand and support one another. Antwerp Zoo Foundation is the product of this passion, vision, and goals shared by its founders.
How was the idea behind Antwerp Zoo Foundation born?
Dries Herpoelaert: 'As a zoo and the Antwerp ZOO Society (Koninklijke Maatschappij voor Dierkunde van Antwerpen, KMDA), we consider it our duty to demonstrate and reduce the impact of humankind on nature. Our mission is to work in a sustainable fashion with a great focus on biodiversity. In situ conservation can play an important part in this. We had been looking for an authentic and scientifically founded way to approach nature conservation from a different, unique angle for some time. That was the beginning of Antwerp Zoo Foundation.'
Jef, how did you become involved with the project?
Jef Dupain: 'I had already collaborated with the Zoological Director, Linda Van Elsacker, in the past. In 2018, she asked me to join her for a debate on conservation, together with Dries Herpoelaert. What would a contemporary foundation with a clear vision and all-round approach look like? We were on the same page immediately. I then drew up a strategy to breathe life into this idea, and our initiative was subsequently given the green light.'
What is the vision of AZF?
Jef Dupain: 'In contrast to the traditional vision on conservation, we do not isolate endangered animals. Instead, we facilitate their connection to people and nature. That harmonious, sustainable balance comprises the foundation for the vision of the future that we, as Antwerp Zoo Foundation, wish to rewrite: unique and progressive.'
What connects us is our shared vision on nature conservation. This is what Antwerp Zoo Foundation is founded on.
This is not the first time that the KMDA takes on a pioneering role.
Dries Herpoelaert: 'That's true. It is embedded in our DNA. In 1919, visitors to the Antwerp Zoo were able to catch their first glimpse of an okapi. Our experts at ZOO Planckendael have been studying bonobos since 1992. Scientific research has been of paramount importance to us from the very beginning. Our renowned in-house science and research centre collects an exceptional amount of information about the animal kingdom. All those projects and the work we perform internationally on behalf of foundations such as EAZA (European Association of Zoos and Aquariums) demonstrate that we are much more than a zoo that sells admission tickets.'
What prompted AZF to focus on the okapi, the bonobo, and the Eurasian bittern?
Jef Dupain: 'The KMDA is highly committed to the well-being of both the bonobo and the okapi. Not only do we share an extensive history; we are also responsible for the breeding programme of these species and the keeper of their studbooks. If a zoo wants to breed okapis, they will need to apply to us for permission and assistance. The nature reserve De Zegge has been under the KMDA's management ever since 1952. This incredibly valuable piece of Belgian marshland is unfortunately suffering from drought. The ensuing water shortage poses a threat to the peat, resulting in its inability to retain carbon. Not only is this detrimental to the climate; this drought is also disastrous for biodiversity and rare breeding birds such as the Eurasian bittern. Although we appointed this species the ambassador of this area, our aim is, of course, to offer all the unique flora and fauna in De Zegge a promising future.'
Three inspiring and ambitious projects. What are the biggest challenges you are facing?
Dries Herpoelaert: 'We are convinced that long-term engagement will produce the best results, in which 'long-term' is defined as a period of at least fifteen years. This is new, because most traditional nature conservation projects last five to seven years. After that, a project tends to fizzle out and only few results are actually obtained. This is not what we want. We want to live up to our promises and make a genuinely sustainable difference. However, achieving this requires ongoing financial support.'